Day 1 and Day 2 need separate registrations as follows.

For more information, contact Sherry Zhao at sherryzhao@xjtu.edu.cn.
1. Day 1 (July 9, 2019)
Sessions: Bright Internet 1.0 Test Bed Project in Action
For the Bright Internet Project Consortium (BIPC) Partners and Permitted Observers Only.
To get the Permission as Observers (who are potential industry and academic research partners of BIPC), contact Jae Kyu Lee by jklee@kaist.ac.kr.
All participants should register for the participation in the 9th meeting at the web page workshop.pacis2019.org. (This does not waive the registration for PACIS).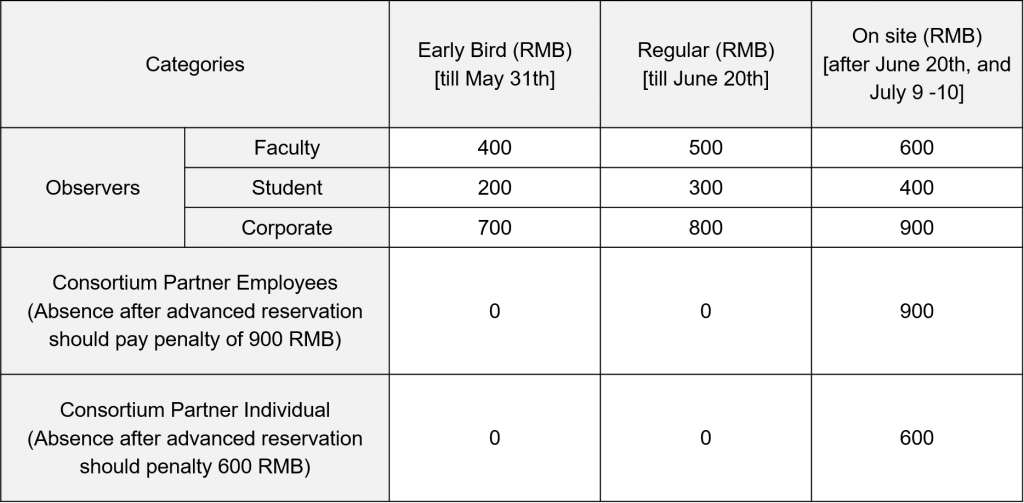 2. Day 2 (July 10, 2019)
Sessions: Research Opportunities on the Bright Internet Test Bed
Open to all registered participants of PACIS without extra fee.

To register for participation in the 10th meeting, register for PACIS 2019 at pacis2019.org and select the workshop BICS without extra fee.