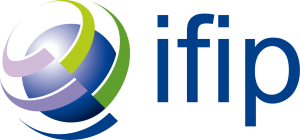 IFIP WG 8.6 2019 Annual Conference would focus on the progress made in this effort and to understand how the knowledge accumulated thus far translates into societal benefit. The conference would aim at discussions on adoption or modification of technologies, policies, and organizations from which new business models that create a bright safe internet can evolve.
In this conference, Prof. Jae Kyu Lee gave a keynote speech entitled "Bright Internet: Market Driven Approach."
Please find the conference proceedings here.
IFIP Working Group 8.6 is an international group concerned with the diffusion, adoption and implementation of information (and communication) technologies. The Group was established by IFIP (International Federation for Information Processing) in 1994. We conduct conferences and workshops, maintain a listserver and publish books. Read more about us here.